A newsletter for physician, professional, facility, ancillary and Medicaid providers

December 2018
Medicaid
Monthly News for Blue Cross and Blue Shield of Texas (BCBSTX) Medicaid (STAR), STAR Kids and CHIP Providers
Check out this month's Medicaid newsletter to learn about 2019 preauthorization information updates, utilization management criteria, giving us your feedback on our medical policies, free training and support for cultural competence, and more.
Notices & Announcements
It's Here! Online Provider Onboarding Form for Joining BCBSTX Networks
BCBSTX has replaced the paper form used to request a provider record ID with an electronic Provider Onboarding form. Access the form and get important details about using it.
Federal Employee Program® (FEP®) Introduces FEP Blue Focus
Learn about the features of the new FEP Blue Focus program. It expands access to care and makes health care more affordable for federal employees.
FEP Benefits Changes for Infliximab Effective Jan. 1, 2019
Beginning Jan. 1, 2019, the autoimmune drug infliximab (brand names: Remicade®, Inflectra® and Renflexis®) will be covered as a medical benefit, instead of a pharmacy benefit.
BlueCompareSM for Physicians Program Discontinued
As of Dec. 1, 2018, the BlueCompare for Physicians program is no longer available. Provider performance designations will no longer be displayed on Provider Finder®.
2018-2019 Preventive Care Guidelines Are Available
Access the updated BCBSTX Preventive Care and Wellness Guidelines. They include preventive care, health screenings and immunization strategies to promote effective clinical preventive care.

Reminders
Preauthorization Information
Additional Details About BCBSTX Preauthorization Requirements Beginning Jan. 1, 2019
Updates to preauthorization and pre-notification benefit plan requirements are coming Jan. 1, 2019. Review a list of the care categories that may need preauthorization for various networks. Keep an eye out for future updates on these 2019 changes.
Check Procedure Code-specific Benefit Preauthorization Requirements Online
Learn about an upcoming electronic change to benefit preauthorization requirements for specific Current Procedural Terminology® and Healthcare Common Procedure Coding System codes.
Blue Cross Medicare AdvantageSM Preauthorization List Update
Several codes were missing from the Jan. 1, 2019, preauthorization list published on Sept. 17, 2018. A revised list can be found in the Preauthorizations/Notifications/Referral Requirements section of BCBSTX's website under the "Blue Cross Medicare Advantage (PPOSM) and Blue Cross Medicare Advantage (HMOSM) effective Feb. 1, 2019" section. If you have any questions, please contact your BCBSTX Network Management Representative.

Reminders
Claims & Eligibility
Updates to Clinical Payment and Coding Policies
Review recently updated clinical payment and coding policies that went into effect Nov. 15, and an upcoming policy change that will go into effect Feb. 15, 2019.
Proper Coding Is Crucial with 'Annual Visit' Campaign
BCBSTX is continuing a preventive care awareness campaign that launched in July by encouraging members with asthma to see their health care provider. This is a friendly reminder that careful medical record documentation for each patient at every visit will help claim accuracy and timely payments.
Clinical Resources

Reminders
Education & Reference

Reminder
Health & Wellness
Video: Blue PromiseSM – Emergency Care (Part 2)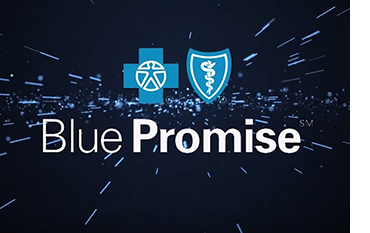 One of the country's leading health care economists says freestanding emergency rooms are hurting Texas' rural hospitals. In this edition of Blue Promise, watch Dr. Vivian Ho, a health economist at Rice University's Baker Institute, and others discuss why.

Did You Know?

Did You Know (formerly In Every Issue) provides an ongoing collection of articles to assist provider offices with servicing BCBSTX members. Access this month's articles.

BCBSTX is required to provide certain notices in all published correspondence with physicians, professional providers, and facility and ancillary providers. For the latest updates, visit the News and Updates section of the BCBSTX provider website.

Printable PDF

View a printable PDF of the non-Medicaid information in this newsletter.


A Division of Health Care Service Corporation, a Mutual Legal Reserve Company,
an Independent Licensee of the Blue Cross and Blue Shield Association
1001 E. Lookout Drive, Richardson, TX 75082
© Copyright 2018 Health Care Service Corporation. All Rights Reserved.