A newsletter for physician, professional, facility, ancillary and Medicaid providers

November 2018
Medicaid
Monthly News for Blue Cross and Blue Shield of Texas (BCBSTX) Medicaid (STAR), STAR Kids and CHIP Providers
Check out this month's Medicaid newsletter to learn about Makena® and EpiPen® shortages, a reminder that providers do not need to pay to become credentialed, a tip sheet for understanding the PLB segment of your 835 Remittance Advice, plus more.
Notices & Announcements
Medicare Advantage: Interpreting the 'PLB' Segment on the 835 Electronic Remittance Advice (ERA)
Please share this document with your practice management/hospital information system software vendors for assistance on submitting reversal or corrected claims for Medicare Advantage members.
New Application Process for Joining BCBSTX Networks
BCBSTX will soon replace paper forms for requesting a provider record ID with an electronic Provider Onboarding form.

Reminders
Preauthorization Information
BCBSTX Pre-authorization and Notification Changes Beginning Jan. 1, 2019
Updates to preauthorization and prenotification requirements are coming Jan. 1, 2019, to BCBSTX benefit plans. As a reminder, patient eligibility and benefits should be verified prior to every scheduled appointment. Keep an eye out for future updates reflecting the 2019 changes.
Blue Cross Medicare AdvantageSM Preauthorization List Update
BCBSTX has determined there were several codes missing from the Jan. 1, 2019, preauthorization list that published on Sept. 17, 2018. A revised list has been posted on the Preauthorizations/Notifications/Referral Requirements section of BCBSTX's website under the "Blue Cross Medicare Advantage PPOSM and Blue Cross Medicare Advantage HMOSM effective Feb. 1, 2019" section. If you have any questions, please contact your BCBSTX Network Management Representative.

Reminders
Claims & Eligibility
Proper Coding Is Crucial with 'Annual Visit' Campaign
BCBSTX is continuing a preventive care awareness campaign that launched in July by encouraging members with asthma to see their health care provider. This is a friendly reminder that careful medical record documentation for each patient at every visit will help ensure claim accuracy and timely payments.

Reminder
Clinical Resources
Changes to Prior Approval Requirements for Home-based Sleep Study for FEP Members
Effective Sept. 4, 2018, the Federal Employee Program® (FEP) made changes to unattended sleep study and portable test monitor procedure codes when billed by outpatient facilities.
The Importance of Diabetic Eye Exams
Be current on the American Diabetes Association's position statement on diabetic retinopathy and screening recommendations, which was updated in 2017. Remember to share eye care exam results with patients' PCPs. Review a sample template on how to notify PCPs.
Proper Documentation of Obstetrical Care
Ensure effective coordination and continuity of care between health care professionals during patients' pre-pregnancy, pregnancy and postpartum medical journeys.
The Cost of Treating Individuals with Antibiotic Resistance
Since BCBSTX started an antimicrobial stewardship program in 2017, there has been a 28 percent improvement in prescribing behaviors of providers who were prescribing antibiotics more than their peers and not according to CDC recommendations.
2018 Annual HEDIS®/QRS Reports
Review BCBSTX's scores for preventive health and safety, and chronic condition education. Also review key improvements BCBSTX is making in 2018 and ways you can help.

Reminders
Education & Reference

Reminder
Health & Wellness
Video: Blue PromiseSM – Emergency Care (Part 1)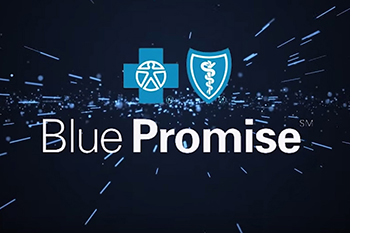 Our data shows emergency room costs have gone up by 182 percent in the last four years in Texas. In this edition of Blue Promise, learn what's going on in the market and what can we do to slow runaway health care costs.

Did You Know?

Did You Know (formerly In Every Issue) provides an ongoing collection of articles to assist provider offices with servicing BCBSTX members. Access this month's articles.

BCBSTX is required to provide certain notices in all published correspondence with physicians, professional providers, and facility and ancillary providers. For the latest updates, visit the News and Updates section of the BCBSTX provider website.

Printable PDF

View a printable PDF of the non-Medicaid information in this newsletter.


A Division of Health Care Service Corporation, a Mutual Legal Reserve Company,
an Independent Licensee of the Blue Cross and Blue Shield Association
1001 E. Lookout Drive, Richardson, TX 75082
© Copyright 2018 Health Care Service Corporation. All Rights Reserved.