A newsletter for physician, professional, facility, ancillary and Medicaid providers

April 2019
Medicaid
Monthly News for Blue Cross and Blue Shield of Texas (BCBSTX) Medicaid (STAR), STAR Kids and CHIP Providers
Check out this month's Medicaid newsletter to learn about writing functional therapy goals, decision-making aids for depression medication, measles support from the CDC, and more.
Notices & Announcements
Three-character Prefix on Member ID Cards
As a reminder, since April 2018, BCBSTX ID numbers are alphanumeric. Review some quick reminders about our ID prefixes.
Transferring Hospital DRG Rate Calculation and Discharge Status Code Addition
Effective July 15, BCBSTX will implement system logic to include discharge status code 05 to appropriately apply the Diagnosis Related Group (DRG) per diem calculation.
Living365® Diabetes Classes for Members
At BCBSTX, we believe healthy actions add up. Encourage your patients who are BCBSTX members to attend diabetes education classes at participating Albertsons®, Randalls® or Tom Thumb® grocery stores. Locations, dates and a registration page are included in this article.
Quality Improvement Program (QIP) Information Available to Providers
Learn about BCBSTX's QIP, which promotes safe and appropriate care for members. It includes many activities that develop, review and monitor services provided, including provider satisfaction, and more.
Network Participation
BCBSTX Plans and Referral Requirements
Get to know BCBSTX's PPO and HMO plans and their requirements.
Provider Onboarding Form User Guide Now Available
BCBSTX has made applying for a provider record number ID and joining our networks faster and easier than ever before. The Provider Onboarding form is now electronic and allows providers to request contracts for networks they'd like to participate in. A Provider Onboarding user guide is now available to help you apply easily.

Reminder
Pharmacy
Pharmacy Program Updates: Quarterly Pharmacy Changes
Review pharmacy drug list changes and updates, dispensing limit changes, and Utilization Management program changes that went into effect April 1.
Clinical Resources
Are You Using Shared Decision-making Aids?
Access a list of evidence-based shared decision-making aids that provide information about treatment options, lifestyle changes and outcomes for a wide variety of conditions. Engaging your patients in decision making can lead to better outcomes and quality of life.
eviCore® Preauthorization Requirements
Preauthorization requirements for certain specialized services and products are required. Review the importance of using eviCore and how to access authorizations through their website.

Reminders
Claims & Eligibility
Check Eligibility and Benefits: Don't Skip This Important First Step!
Benefits vary based on services rendered, and individual and group policy elections. It's imperative to check eligibility and benefits for each patient before every scheduled appointment. Online options are available.
New Clinical Payment and Coding Policy Updates
Clinical payment and coding policies have been updated or added for applied behavior analysis for autism spectrum disorders, increased procedural services (modifier 22), global surgical package, hernia repair and multiple surgery procedures.

Reminders
Notification of Annual Benefit Updates
BCBSTX is continuing to update member files with annual benefit changes. As always, we encourage you to verify your patients' coverage first using Availity

or your preferred vendor portal. In the event you are asked to contact BCBSTX's provider customer service, hold times may be longer than normal due to open enrollment season. For patients who are not scheduled for appointments, plan to defer eligibility and benefit information requests to a later date.
Preauthorization Information
Replacement Codes Updated on ERS Specialty Drug List
The Employees Retirement System of Texas (ERS) Specialty Drug Prior Authorization List has been updated to reflect the new replacement HCPCS codes.

Reminders
Behavioral Health

Reminder
Education & Reference
Attend Free Provider Training Webinars
Whether new to these resources or if you need a refresher, there are many webinars available at no charge to learn about Availity, eviCoreTM, iExchange® and the remittance viewer.

Did You Know?

Did You Know (formerly In Every Issue) provides an ongoing collection of articles to assist provider offices with servicing BCBSTX members. Access this month's articles.

BCBSTX is required to provide certain notices in all published correspondence with physicians, professional providers, and facility and ancillary providers. For the latest updates, visit the News and Updates section of the BCBSTX provider website.

Printable PDF

View a printable PDF of the non-Medicaid information in this newsletter.



You are leaving this website/app ("site"). This new site may be offered by a vendor or an independent third party. The site may also contain non-Medicare related information. In addition, some sites may require you to agree to their terms of use and privacy policy.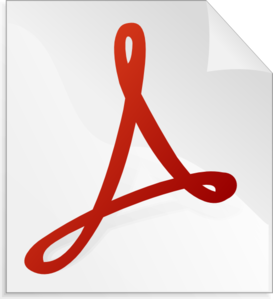 File is in portable document format (PDF). To view this file, you may need to install a PDF reader program. Most PDF readers are a free download. One option is Adobe® Reader® which has a built-in screen reader. Other Adobe accessibility tools and information can be downloaded at http://access.adobe.com

.
A Division of Health Care Service Corporation, a Mutual Legal Reserve Company,
an Independent Licensee of the Blue Cross and Blue Shield Association
1001 E. Lookout Drive, Richardson, TX 75082
© Copyright 2019 Health Care Service Corporation. All Rights Reserved.