A newsletter for physician, professional, facility, ancillary and Medicaid providers

August 2019
Medicaid
Monthly News for Blue Cross and Blue Shield of Texas (BCBSTX) Medicaid (STAR), STAR Kids and CHIP Providers
Read this month's Medicaid newsletter to learn about:
Billing BCBSTX Medicaid as a Secondary Payer
Well-Child HEDIS® Update and Documentation Changes
Improving Care for Patients with Attention Deficit Hyperactivity Disorder
Mental Health Provider Brown Bag Series in Austin
Electronic Visit Verification
Notices & Announcements
Member Letters Have a New, Simpler Look
BCBSTX knows your time is valuable. To make our member letters (that you receive copies of) more straightforward and simple, we have a fresh, updated look eliminating nonessential information. Best of all, the new layout is now in color and includes symbols that are easy to understand. The changes are designed to make it almost effortless to locate answers for the most common questions about the services your patients received. Both you and your patients can find the information you need fast. As always, you will be copied on member letters related to service request approvals and denials. Keep a lookout for the redesigned letters.
Preauthorization Information
Update: New Genetic Testing and Revised Sleep Study Preauthorization Requirements for H-E-B Partners with Blue Choice PPOSM
The preauthorization requirements for your BCBSTX patients who are H-E-B partners has been delayed to Aug. 31, 2019. In addition, review corrections made to three codes on the "H-E-B Members Only Additional Preauthorization Procedure Code List Effective 8/31/2019."
Notice of Change to Preservice Appeals Process for your Blue Cross Medicare AdvantageSM Patients
Review the important changes to the preservice appeals process for patients enrolled in Medicare Advantage plans offered by BCBSTX.
Removal of Prior Authorization Requirements for Blue Cross Medicare Advantage Patients
Beginning Sept. 1, 2019, prior authorization from eviCore® will no longer be required for cardiology or specialty therapy.
UT Select Member Preauthorization Changes Effective Sept. 1
Beginning Sept. 1, 2019, providers will need to obtain preauthorization for an expanded list of select specialized services and procedures through eviCore for UT SELECT BCBSTX members.
Reminder: Verify Procedure Code Preauthorization Requirements Online
A tip sheet is available to help you successfully verify preauthorization requirements for specific Current Procedural Terminology (CPT®) and Healthcare Common Procedure Coding System (HCPCS) codes via an eligibility and benefits inquiry in the Availity® Provider Portal.

Reminders
Clinical Resources
eviCore Preauthorization Training — Obstetrical Ultrasounds
A simple error can lead to a denial, so learn how to properly submit requests for Obstetrical Ultrasounds by enrolling in an eviCore training session. The first training is Tuesday, Aug. 6. The training is free, but registration is required.
BCBSTX HEDIS Tip Sheet for Adult BMI Assessment (ABA)
Use the Healthcare Effectiveness Data and Information Set (HEDIS) ABA tip sheet with specific ICD-10 Z codes and charting tips to help you measure and document your patients' BMI.
intelliPathSM Electronic Prior Authorization (ePA) through eviCore
If your practice utilizes an Electronic Health Record, intelliPath ePA allows you to automate your preauthorization processes at no cost.

Reminders
Claims & Eligibility
Reporting On-Demand Application Now Available for Medicare Advantage via Availity® Provider Portal
In addition to accessing commercial PPO and HMO Provider Claim Summaries using Availity's Reporting On-Demand feature, providers can also now use it for Medicare Advantage claims. This online application allows you to get claim results for multiple patients in one central location.
Availity Claim Research Tool (CRT) Offers Enhanced Claim Status Results
Save yourself time and frustration by using Availity's CRT. It's one of the most convenient, efficient and secure methods of requesting detailed claim status information from BCBSTX.
Clinical Payment and Coding Policy Updates
BCBSTX publishes Clinical Payment and Coding policies on our website that describe payment rules and methodologies for Current Procedural Terminology (CPT®), HCPCS and ICD-10 coding when applied to claims submitted as covered services. This information is offered as a resource regarding BCBSTX payment policies and is not intended to address all reimbursement related issues. We regularly add and modify clinical payment and coding policy positions as part of our ongoing policy review processes.
Education & Reference
The Keys to Unlocking a Great Discharge Summary
Communications between hospitals and PCPs are critical for a smooth and long-lasting transition of patients to the next level of care. Continuity and coordination of care may avoid miscommunication or delays in care that may lead to poor outcomes.
Attend Free Provider Training Webinars
Whether new to these resources or if you need a refresher, there are many webinars available at no charge to learn about Availity, eviCore, iExchange® and the remittance viewer.
Health & Wellness
2018 In-home Colorectal Cancer Screening Testing Quality Improvement Initiative
Results from the 2018 colorectal cancer test initiative are in. While there has been steady improvement since the initiative began in 2017, more can be done. Learn what you can do to encourage your patients who receive the test kits to participate.

Reminder
Pharmacy

Reminders
Network Participation

Reminders
Behavioral Health

Reminder

Did You Know?

Did You Know (formerly In Every Issue) provides an ongoing collection of articles to assist provider offices with servicing BCBSTX members. Access this month's articles.

BCBSTX is required to provide certain notices in all published correspondence with physicians, professional providers, and facility and ancillary providers. For the latest updates, visit the News and Updates section of the BCBSTX provider website.

Printable PDF

View a printable PDF of the non-Medicaid information in this newsletter.

Contact Us

View our quick directory of contacts for BCBSTX.

Update Your Information

Do you need to update your location, phone number, email or other important details on file with BCBSTX or want to receive the Blue Review by email? Use our online form to request information changes.


You are leaving this website/app ("site"). This new site may be offered by a vendor or an independent third party. The site may also contain non-Medicare related information. In addition, some sites may require you to agree to their terms of use and privacy policy.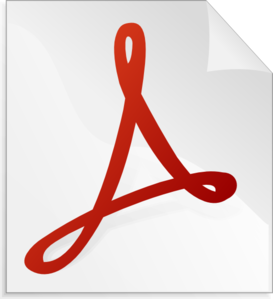 File is in portable document format (PDF). To view this file, you may need to install a PDF reader program. Most PDF readers are a free download. One option is Adobe® Reader® which has a built-in screen reader. Other Adobe accessibility tools and information can be downloaded at http://access.adobe.com

.
A Division of Health Care Service Corporation, a Mutual Legal Reserve Company,
an Independent Licensee of the Blue Cross and Blue Shield Association
1001 E. Lookout Drive, Richardson, TX 75082
© Copyright 2019 Health Care Service Corporation. All Rights Reserved.