A newsletter for physician, professional, facility, ancillary and Medicaid providers

June 2019
Medicaid
Monthly News for Blue Cross and Blue Shield of Texas (BCBSTX) Medicaid (STAR), STAR Kids and CHIP Providers
Read this month's Medicaid newsletter to learn about Post-Traumatic Stress Disorder Awareness Month, Magellan Healthcare's Provider Brown Bag Series, developmental surveillance and screening components, and more.
Notices & Announcements
New BCBSTX Network: MyBlue HealthSM
MyBlue Health is a new network that goes into effect Jan. 1, 2020, in Dallas and Harris counties.
Network Participation Page Revisions are Here
BCBSTX has enhanced the provider onboarding process to help you obtain a provider record ID and get contracted more efficiently.
Behavioral Health
Check Your Patients' Behavioral Health Preauthorization Requirements
Beginning July 15, we will be improving our claims review process for behavioral health services that require preauthorization. As a reminder, checking eligibility and benefits for each member before treatment will help you confirm applicable preauthorization requirements.

Reminder
Preauthorization Information
New Genetic Testing and Revised Sleep Study Preauthorization Requirements for H-E-B Partners with Blue Choice PPOSM
There are important changes to the preauthorization requirements for your BCBSTX patients who are H-E-B partners and have the Blue Choice PPO health plan.
Change to Preauthorization Requirements for Spinal Fusion Surgery Procedures to eviCore® for American Airlines Members
Review the list of spinal fusion surgery procedures that will require preauthorization through eviCore — not BCBSTX — beginning Aug. 1, 2019.

Reminders
Pharmacy
BCBSTX Now Offers a Choice in Pharmacies for Specialty Medications
Accredo® and AllianceRx Walgreens Prime are now in-network pharmacies for specialty medications covered under the medical benefit for the 2019 calendar year.

Reminder
Clinical Resources
Helping Patients Find Cost-Effective Knee/Hip Replacements
Learn how BCBSTX can help you guide your patients to the most cost-effective solutions for their individual needs, like hip and knee replacements.

Reminders
Claims & Eligibility
Clinical Payment and Coding Policy Updates
BCBSTX publishes Clinical Payment and Coding policies on our website that describe payment rules and methodologies for Current Procedural Terminology (CPT®), HCPCS and ICD-10 coding when applied to claims submitted as covered services. This information is offered as a resource regarding BCBSTX payment polices and is not intended to address all reimbursement related issues. We regularly add and modify clinical payment and coding policy positions as part of our ongoing policy review processes.

Reminders
Health & Wellness
In-Home Colorectal Cancer Screening Test Provided to Select Members
Select members who are 51 to 75 years old with no claim history of having a colorectal screening may be eligible to receive a home Fecal Immunochemical Test kit. Discuss the importance of colorectal cancer screening and healthy lifestyle choices with your patients.

Reminders
Network Participation

Reminders
Education & Reference
Attend Free Provider Training Webinars
Whether new to these resources or if you need a refresher, there are many webinars available at no charge to learn about Availity®, eviCore, iExchange® and the remittance viewer.

Did You Know?

Did You Know (formerly In Every Issue) provides an ongoing collection of articles to assist provider offices with servicing BCBSTX members. Access this month's articles.

BCBSTX is required to provide certain notices in all published correspondence with physicians, professional providers, and facility and ancillary providers. For the latest updates, visit the News and Updates section of the BCBSTX provider website.

Printable PDF

View a printable PDF of the non-Medicaid information in this newsletter.



You are leaving this website/app ("site"). This new site may be offered by a vendor or an independent third party. The site may also contain non-Medicare related information. In addition, some sites may require you to agree to their terms of use and privacy policy.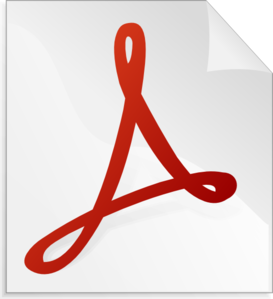 File is in portable document format (PDF). To view this file, you may need to install a PDF reader program. Most PDF readers are a free download. One option is Adobe® Reader® which has a built-in screen reader. Other Adobe accessibility tools and information can be downloaded at http://access.adobe.com

.
A Division of Health Care Service Corporation, a Mutual Legal Reserve Company,
an Independent Licensee of the Blue Cross and Blue Shield Association
1001 E. Lookout Drive, Richardson, TX 75082
© Copyright 2019 Health Care Service Corporation. All Rights Reserved.