A newsletter for physician, professional, facility, ancillary and Medicaid providers

March 2019
Medicaid
Monthly News for Blue Cross and Blue Shield of Texas (BCBSTX) Medicaid (STAR), STAR Kids and CHIP Providers
Check out this month's Medicaid newsletter to learn about verifying claim status in Availity®, billing BCBSTX Medicaid as secondary insurance, behavioral health resources, best practice tips for nutrition screening and more.
Behavioral Health
Submit Benefit Preauthorization Requests Online for Intensive Outpatient Program (IOP) and Electroconvulsive Therapy (ECT) Services
You can now use iExchange® to submit benefit preauthorization requests for IOP and ECT services for BCBSTX members with commercial and retail health plans.
Behavioral Health Providers: We Need Your Help to Improve Access to Care
There is still time to help us connect our members with the behavioral health care they need. We have extended our survey through March 31. Please complete the brief survey to update information about your practice so we can make it available to our members who need behavioral health services.

Reminders
Pharmacy
Quarterly Pharmacy Changes and Pharmacy Network Changes Effective Jan. 1, 2019
Review pharmacy network and drug list changes that went into effect Jan. 1.
Clinical Resources

Reminders
Claims & Eligibility
Billing BCBSTX Members Additional Fees
As a participating BCBSTX network provider, there are limits on the additional fees you can charge our members. Make sure you are aware of billing guidelines. Before rendering care, please check eligibility and benefits using Availity or your preferred vendor to determine coverage and preauthorization requirements.
Government Programs: New Tool for Verifying Claim Status in Availity
A new claim status tool is available that allows you to get claims information in just a few clicks. Learn how to access and use this new tool.
BCBSTX's Payer Spaces Updates in Availity Provider Portal
Changes were recently made to BCBSTX's Payer Spaces to help you do business with us more efficiently. Updates include a new "Filter by Category" option to assist you with locating information about communications, registrations and other available resources.
Update to Clinical Payment and Coding Policy — Psychological and Neurological Testing
Review the updated policy on psychological and neurological testing that went into effect Feb. 15.
Notification of Annual Benefit Updates
BCBSTX is continuing to update member files with annual benefit changes. As always, we encourage you to verify your patients' coverage first using Availity or your preferred vendor portal. In the event you are asked to contact BCBSTX's provider customer service, hold times may be longer than normal due to open enrollment season. For patients who are not scheduled for appointments, plan to defer eligibility and benefit information requests to a later date.

Reminders
Network Participation
Navigating Provider Finder®
It's important to review your information in Provider Finder to make sure it is correct. It is one of the main tools used by BCBSTX members to find in-network providers. Access a short step-by-step guide on how to easily navigate Provider Finder, and how to get your information updated if needed.

Reminders
Preauthorization Information
Get Updates to the Blue Cross Medicare AdvantageSM Preauthorization List
Several codes were not included in the Jan. 1, 2019, preauthorization list published on Sept. 17. A revised list is in the Notifications/Referral Requirements section of BCBSTX's website under "Blue Cross Medicare Advantage (PPO)SM and Blue Cross Medicare Advantage (HMO)SM effective Feb. 1, 2019." If you have any questions, please contact your BCBSTX Network Management Representative.

Reminders
Education & Reference
Attend Free Provider Training Webinars
Whether new to these resources or if you need a refresher, there are many webinars available at no charge to learn about Availity, eviCoreTM, iExchange and the remittance viewer.

Reminder
Health & Wellness
Get the Conversation Started on Colorectal Cancer
Colorectal cancer is preventable, treatable and beatable! March is Colon Cancer Awareness month — use it as a prompt to talk with your patients about it.
Video: Blue PromiseSM – Why are Texans Being Hit with Surprise Medical Bills?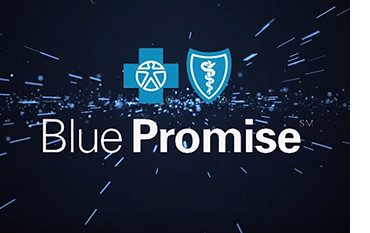 Would you pay $3,000 to treat a cough? Many health care patients already have. Texans continue to face sticker shock like this after receiving surprise medical bills at freestanding emergency rooms. In this episode of Blue Promise, BCBSTX's DSVP of Health Care Delivery, Shara McClure, offers her perspective on this trending topic in Texas.

Did You Know?

Did You Know (formerly In Every Issue) provides an ongoing collection of articles to assist provider offices with servicing BCBSTX members. Access this month's articles.

BCBSTX is required to provide certain notices in all published correspondence with physicians, professional providers, and facility and ancillary providers. For the latest updates, visit the News and Updates section of the BCBSTX provider website.

Printable PDF

View a printable PDF of the non-Medicaid information in this newsletter.


A Division of Health Care Service Corporation, a Mutual Legal Reserve Company,
an Independent Licensee of the Blue Cross and Blue Shield Association
1001 E. Lookout Drive, Richardson, TX 75082
© Copyright 2019 Health Care Service Corporation. All Rights Reserved.