A newsletter for physician, professional, facility, ancillary and Medicaid providers
May 2019
Medicaid
Monthly News for Blue Cross and Blue Shield of Texas (BCBSTX) Medicaid (STAR), STAR Kids and CHIP Providers
Check out this month's Medicaid newsletter to learn about Medicaid member rights and responsibilities, billing with appropriate diagnosis codes, depression not always being a major depressive disorder and more.
Notices & Announcements
BCBSTX Announces New Partnership with Sanitas
BCBSTX recently announced a new partnership with Sanitas to build 10 advanced primary care medical centers in Houston and Dallas.
Network Participation
Revised Change of Ownership (CHOW) Form Now Available
Read about the revision to the Consent to Assignment of Provider Contracts — Change of Ownership (CHOW) form that's used to process a change in ownership for a hospital and/or ancillary provider.

Reminders
Clinical Resources
The New Great Depression
With depression diagnoses on the rise, encourage your BCBSTX patients to learn about their behavioral health benefits. They may have coverage for office visits, therapy, medication or even virtual visits with behavioral health professionals.
Imaging Studies for Low Back Pain
According to the NCQA, patients with a new onset low back pain diagnosis normally should not receive imaging within the first 30 days of diagnosis. However, there may be instances where imaging should be considered. Access an evaluation chart to use with patients presenting low back pain.

Reminders
Claims & Eligibility
Clinical Payment and Coding Policy Updates
Clinical payment and coding policies will be updated or added in July 2019 for: telemedicine and telehealth services, trauma activation, and neonatal intensive care unit level-of-care authorization and reimbursement.
Change in Reject Notification for Invalid National Drug Codes (NDCs) Used on Electronic Medicare Advantage Claims
Effective April 11, 2019, payer response reports will identify invalid NDCs that are causing a claim to reject for Medicare Advantage plans. Please share the following information with your practice management/hospital information system software vendor, billing service or clearinghouse to ensure they will be able to process/display the additional data element (2200D, STC12).

Reminders
Preauthorization Information
New Genetic Testing and Revised Sleep Study Preauthorization Requirements for H-E-B Partners with Blue Choice PPOSM
Effective Aug. 1, 2019, you will have to obtain preauthorization through eviCore for an expanded list of molecular and genetic lab procedures. Also, some genetic testing and sleep study procedure codes no longer require preauthorization.
Save Time by Using the eviCore Web Portal for Preauthorization Requests
Learn how using eviCore for preauthorization requests can save you time. One example is that submitting a request through the portal will help ensure it's submitted correctly and with all the needed information. This will help the approval process go more smoothly.

Reminder
Health & Wellness
Bringing Relief to the Urban Food Desert in the Dallas Area
If you're a Dallas, Texas provider, familiarize yourself with "foodQ" — a subscription-based food service that will soon be delivering healthy meals to food deserts. Discuss this new option with your patients who could benefit from the service. Note: Patients do not have to be BCBSTX members to participate in foodQ.
Making an Impact in Our Community
The "Making an Impact" report tells how BCBSTX is working to improve health and wellness in our communities. Check out the report to see how we're going deeper into our communities to improve the lives of others.

Reminder
Behavioral Health

Reminder
Pharmacy

Reminder
Education & Reference
Attend Free Provider Training Webinars
Whether new to these resources or if you need a refresher, there are many webinars available at no charge to learn about Availity, eviCore, iExchange® and the remittance viewer.

Did You Know?

Did You Know (formerly In Every Issue) provides an ongoing collection of articles to assist provider offices with servicing BCBSTX members. Access this month's articles.

BCBSTX is required to provide certain notices in all published correspondence with physicians, professional providers, and facility and ancillary providers. For the latest updates, visit the News and Updates section of the BCBSTX provider website.

Printable PDF

View a printable PDF of the non-Medicaid information in this newsletter.


You are leaving this website/app ("site"). This new site may be offered by a vendor or an independent third party. The site may also contain non-Medicare related information. In addition, some sites may require you to agree to their terms of use and privacy policy.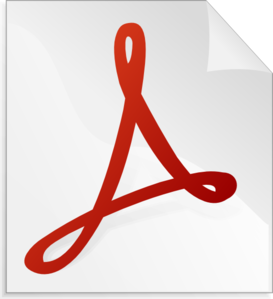 File is in portable document format (PDF). To view this file, you may need to install a PDF reader program. Most PDF readers are a free download. One option is Adobe® Reader® which has a built-in screen reader. Other Adobe accessibility tools and information can be downloaded at http://access.adobe.com

.
A Division of Health Care Service Corporation, a Mutual Legal Reserve Company,
an Independent Licensee of the Blue Cross and Blue Shield Association
1001 E. Lookout Drive, Richardson, TX 75082
© Copyright 2019 Health Care Service Corporation. All Rights Reserved.