A newsletter for physician, professional, facility, ancillary and Medicaid providers

September 2019
Medicaid
Monthly News for Blue Cross and Blue Shield of Texas (BCBSTX) Medicaid (STAR), STAR Kids and CHIP Providers
Read this month's Medicaid newsletter to learn about:
Providers No Longer Submit EVV Claims Directly to MCOs
How Providers Impact Patient Satisfaction
HEDIS® 2020 Updates and Your Role in Impacting HEDIS Results
BCBSTX and Magellan Healthcare® Provider Brown Bag Series in Austin, TX
Electronic Visit Verification (EVV)
Notices & Announcements
New Online Case and Credentialing Status Checkers
Good news: you can now check the status of your submitted Provider Onboarding and/or Demographic Change forms online. You can also check the status of emails submitted to our Network Management offices.
MyBlue HealthSM Network Update
Review the ins and outs of MyBlue Health — the new HMO network starting Jan. 1, 2020, for members in Dallas and Harris counties.
Reminder: CMS Requires Insurers to Conduct ACA Risk Adjustment Program Audit
The Centers for Medicare & Medicaid Services (CMS) is currently conducting their Intial Validation Audit for 2019. Your direct involvement is essential to its success. It is of utmost importance that you respond to medical record requests in a timely manner.
Reimbursement for Failed Neulasta® Onpro® Devices
The Neulasta Onpro device allows chemotherapy patients to self-administer the Neulasta drug at home. Please remember, however, that a device is not reimbursable if it fails. Only administered drugs along with appropriately related wastage are eligible for billing to BCBSTX.
Respond Electronically to Medical Record Requests for Claims
We are excited to offer more payer-provider solutions within your daily Availity® workflow. Coming soon, you will be able to use an online Medical Attachments Application to respond to BCBSTX medical record requests related to claims processing.
Medicare Advantage Updates to Provider Finder® Coming in September 2019
Beginning this month, Blue Cross Medicare Advantage members will have access to an enhanced online Provider Finder tool, which will have a streamlined menu and filter options.
Pharmacy
Pharmacy Program Updates: Quarterly Pharmacy Changes Effective Oct. 1, 2019 — Part 1
Review drug list changes, updates and revisions that go into effect Oct. 1.
Claims & Eligibility
Exciting New Functionality Coming to the Claim Research Tool (CRT®)
Make your life easier by using the new CRT enhancements via the Availity Provider Portal. Effective Aug. 26, out-of-network line level detail is available. Effective Sept. 23, Cotiviti, Inc. (formerly known as Verscend) Rationale and Additional Action(s) will also be available.
IVR Phone System Enhancement
Starting Aug. 26, 2019, the Interactive Voice Response (IVR) phone system was enhanced to consolidate benefit responses for services that have the same benefit details. An example is provided in the article. This IVR enhancement will improve provider efficiencies and ultimately reduce your call time.
Automated Phone System Offers More Service Options for Medicare Advantage
Medicare Advantage members and their health care providers now have access to a new IVR automated phone system. Menu options include: checking eligibility and benefits, claim status, transferring to customer service for prior authorization, confirming key address and fax numbers.
Clinical Payment and Coding Policy Updates
BCBSTX publishes Clinical Payment and Coding policies on our website. The policies describe payment rules and methodologies for CPT®, HCPCS and ICD-10 coding when applied to claims submitted as covered services. This information is offered as a resource for BCBSTX payment policies; it is not intended to address all reimbursement-related issues. We regularly add and modify clinical payment and coding policy positions as part of our ongoing policy review process. The following policies have been recently added or updated:
Revised effective Oct. 25, 2019:
New effective Nov. 1, 2019:

Reminders
Preauthorization Information

Reminders
Clinical Resources

Reminders
Education & Reference
Attend Free Provider Training Webinars
Whether new to these resources or if you need a refresher, there are many webinars available at no charge to learn about Availity, eviCore, iExchange® and the remittance viewer.

Reminder
Health & Wellness
Well-Child Visits Within the First 15 Months of Life
HEDIS measures quality of care for all patients. One of the measures focuses on well-child visits for infants and children within the first 15 months of life (W15). Review the ages for well-child visits recommended by the American Academy of Pediatrics' Bright Futures Periodicity Schedule. Also, you can review a chart of commonly used routine office visit codes for W15.
Celebrate September! More Fruits & Veggies Matters Month
Many know the importance of eating a healthy diet, complete with plenty of fruits and vegetables. In reality, most of us simply do not follow what we know. Help a child or teen improve their diet with documented screening and nutrition counseling during office visits.

Reminders
Behavioral Health

Reminder

Did You Know?

Did You Know (formerly In Every Issue) provides an ongoing collection of articles to assist provider offices with servicing BCBSTX members. Access this month's articles.

BCBSTX is required to provide certain notices in all published correspondence with physicians, professional providers, and facility and ancillary providers. For the latest updates, visit the News and Updates section of the BCBSTX provider website.

Printable PDF

View a printable PDF of the non-Medicaid information in this newsletter.

Contact Us

View our quick directory of contacts for BCBSTX.

Update Your Information

Do you need to update your location, phone number, email or other important details on file with BCBSTX or want to receive the Blue Review by email? Use our online form to request information changes.


You are leaving this website/app ("site"). This new site may be offered by a vendor or an independent third party. The site may also contain non-Medicare related information. In addition, some sites may require you to agree to their terms of use and privacy policy.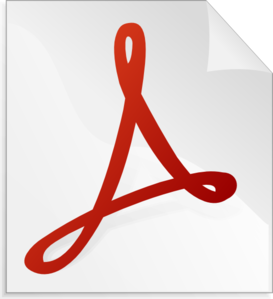 File is in portable document format (PDF). To view this file, you may need to install a PDF reader program. Most PDF readers are a free download. One option is Adobe® Reader® which has a built-in screen reader. Other Adobe accessibility tools and information can be downloaded at http://access.adobe.com

.
A Division of Health Care Service Corporation, a Mutual Legal Reserve Company,
an Independent Licensee of the Blue Cross and Blue Shield Association
1001 E. Lookout Drive, Richardson, TX 75082
© Copyright 2019 Health Care Service Corporation. All Rights Reserved.