A newsletter for physician, professional, facility, ancillary and Medicaid providers
August 2018
Medicaid
Monthly News for Blue Cross and Blue Shield of Texas (BCBSTX) Medicaid (STAR), STAR Kids and CHIP Providers
Check out this month's Medicaid newsletter to learn about the MCO LTSS provider enrollment deadline extension, how overpayments will be corrected using auto-recoupment, THSteps Quick Reference Guide updates, the new rendering provider NPI requirement, the new EVV review process and more.
Notices & Announcements
New Preventive Service for Medicare Members at Risk for Type 2 Diabetes
Review the eligibility criteria for your BCBSTX Medicare health plan patients to participate in the Medicare Diabetes Prevention program.
Reminders
Preauthorization Information
Update to the Blue Cross Medicare AdvantageSM Preauthorization List
Review the three Blue Cross Medicare Advantage preauthorization procedure codes that no longer require preauthorization.
ERS Sleep Authorization Requirements
Applies to: HealthSelectSM of Texas and Consumer Directed HealthSelectSM
Effective Aug. 1, 2018, the Employee Retirement System of Texas no longer requires prior authorizations for sleep Durable Medical Equipment (DME) resupply codes. Information about this change and the full list of sleep DME codes that still require prior authorization are available on eviCore.com. If you have any questions, please contact your Network Management Representative.
Reminder
Clinical Resources
'Annual Visit' Campaign Stresses the Importance of Proper Coding
BCBSTX is launching a preventive care awareness campaign, which may cause increased traffic to your office. This is a friendly reminder that careful medical record documentation for each patient at every visit will help ensure claims accuracy and timely payments.
Reminders
Claims & Eligibility
Updates to Clinical Payment and Coding Policies
Review the updates to BCBSTX's clinical payment and coding guidelines, impacting: anesthesia, implants, inpatient/outpatient unbundling, and wasted/discarded drugs and biologicals.
Electronic Replacement/Corrected Claim Submissions
Ensuring claims are properly submitted and adjudicated are important to making sure providers are paid accurately in a timely manner. When submitting electronic replacement or corrected claims, access our updated tip sheet.
BCBSTX Implementing Two ClaimsXtenTM Updates to Add-on Without Base Rule
BCBSTX recognizes that sometimes unique circumstances require special consideration. As such, some codes are being updated within the "Add-on without Base Rule."
Reminder
Pharmacy
Reminders
Network Participation
Keep Your Information Updated to Receive Quick and Accurate Payments
To provide the best service to you and your patients, it's very important that all the information BCBSTX has about your practice is current and accurate. Be sure to let us know about any changes to your practice address, email and/or physician rosters. Keeping us informed of any changes to your information helps us pay your claims more quickly and accurately. It also makes it easier for your patients to get current and correct information on Provider Finder. Please update your information by completing the Demographic Change form. Note: Changes may take up to 30 business days to complete. Please consider the impact of your change(s) and the timeliness of your submissions.
Reminder
Health and Wellness
Blue PromiseSM Video: Combating the Opioid Epidemic (Part I)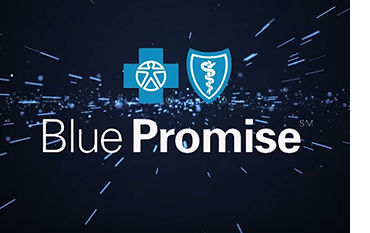 Policymakers attempted to combat the opioid epidemic by placing stringent regulations on prescribing and dispensing of opioids. How well did those rules work? A new study using BCBSTX data examined the regulations, and we have the authors here to discuss the results. Leanne Metcalfe, PhD, Executive Director of Planning and Research, Phiyen Tra, PharmD, Director of Clinical Programs, and co-host Ross Blackstone, Director of Strategic Influence, join Dr. McCoy for the latest video.
Making the Health Care System WorkSM Spotlight: Recent Highlights
Read the highlights of three recent health care articles, including topics about health equity, the warning signs of suicide and the role of pharmacy benefit managers.

Did You Know?

Did You Know (formerly In Every Issue) provides an ongoing collection of articles to assist provider offices with servicing BCBSTX members. Access this month's articles.

BCBSTX is required to provide certain notices in all published correspondence with physicians, professional providers, and facility and ancillary providers. For the latest updates, visit the News and Updates section of the BCBSTX provider website.
Printable PDF

View a printable PDF of the non-Medicaid information in this newsletter.
Contact Us

View our quick directory of contacts for BCBSTX.

Update Your Information

Do you need to update your location, phone number, email or other important details on file with BCBSTX? Use our online forms to request information changes.

Add Associates or Office Staff to Newsletter Distribution

Are there others in your office who should be receiving this newsletter? Contact your local BCBSTX Network Management Representative to have up to 10 new contacts added to our distribution list.
A Division of Health Care Service Corporation, a Mutual Legal Reserve Company,
an Independent Licensee of the Blue Cross and Blue Shield Association
1001 E. Lookout Drive, Richardson, TX 75082
© Copyright 2018 Health Care Service Corporation. All Rights Reserved.