A newsletter for physician, professional, facility, ancillary and Medicaid providers

September 2018
Medicaid
Monthly News for Blue Cross and Blue Shield of Texas (BCBSTX) Medicaid (STAR), STAR Kids and CHIP Providers
Check out this month's Medicaid newsletter to learn about HEDIS® 2019 updates, electronic claim-related process improvements, National Suicide Prevention Awareness Month, how to keep the cash flowing and more.
Notices & Announcements
New Application Process for Joining BCBSTX Networks
Beginning Oct. 22, BCBSTX will replace paper forms and provider record ID form packets with an electronic Provider Onboarding form.
Important Reminder: Claims Will Deny if Rendering NPIs Are Not on File with BCBSTX
For claims to process correctly, it's important that your provider record is up-to-date. Make sure it contains the following information: your National Provider Identifier (NPI); demographic information for your group and the rendering NPIs of all individual providers associated with your group.
Government Programs: Electronic Claim-related Process Improvements and Reminders
Beginning Sept. 15, BCBSTX will implement a claims processing change to stop duplicate claim rejections. This change will eliminate duplicate rejections when professional and institutional electronic claims (837P and 837I transactions) are resubmitted within 90 days of a previously submitted claim that include the exact data for the same patient and date of service.
Women's Health Alert: Are Your Patients Getting Their Mammograms?
Early detection is key to women surviving breast cancer. BCBSTX is seeking your help to bridge the gap in mammogram screenings. Learn the reasons why some of your patients may not be getting their mammogram and what you can do to help. Also access resources you can share with your patients.

Reminders
Clinical Resources
Appropriate Use of Opioids Program Launched Aug. 1, 2018
BCBSTX implemented the Appropriate Use of Opioids Program to promote the safe and effective use of prescription opioids. The program is for members who have prescription drug benefits through Prime Therapeutics®. Elements of the new program follow the CDC's safety guidelines.
In-home Colorectal Cancer Screening Test
Applies to: Blue Advantage HMOSM and Blue Advantage PlusSM HMO
In August, BCBSTX began sending select members Fecal Immunochemical in-home test kits. Our goal is to increase colorectal cancer screenings by providing a test that can be completed at home. Members have the option to opt-out.

Reminders
Pharmacy
Pharmacy Program Updates: Quarterly Pharmacy Changes
Review the pharmacy drug list updates and program changes that went into effect July 1, 2018.

Reminders
Preauthorization Information
Update to the Blue Cross Medicare AdvantageSM Preauthorization List
On Sept. 1, 2018, BCBSTX determined there were numerous codes listed on the fee schedule that are no longer in use. A revised list has been posted to the BCBSTX provider website under the Blue Cross Medicare Advantage (PPO)SM and Blue Cross Medicare Advantage (HMO)SM section. If you have any questions, please contact your Network Management Representative.

Reminders
Claims & Eligibility

Reminders
Health & Wellness
Video: Blue PromiseSM – Combating the Opioid Epidemic (Part II)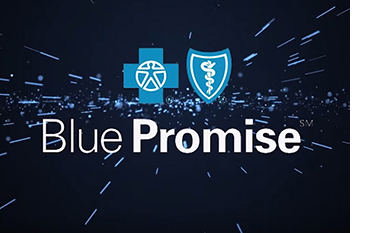 The current opioid epidemic is the deadliest drug crisis in U.S. history. In this edition of Blue Promise, we take a deeper dive into the epidemic to understand what caused it. We also talk about new research that may indicate the extent to which opioids are addictive.

Did You Know?

Did You Know (formerly In Every Issue) provides an ongoing collection of articles to assist provider offices with servicing BCBSTX members. Access this month's articles.

BCBSTX is required to provide certain notices in all published correspondence with physicians, professional providers, and facility and ancillary providers. For the latest updates, visit the News and Updates section of the BCBSTX provider website.

Printable PDF

View a printable PDF of the non-Medicaid information in this newsletter.


A Division of Health Care Service Corporation, a Mutual Legal Reserve Company,
an Independent Licensee of the Blue Cross and Blue Shield Association
1001 E. Lookout Drive, Richardson, TX 75082
© Copyright 2018 Health Care Service Corporation. All Rights Reserved.